Mobile Car Body & Wheel Repairs in Essex and the surrounding areas
Welcome to Essex Smart Repairs Ltd – We repair cosmetic vehicle damage throughout Essex and the surrounding areas with our fleet of mobile technicians and from our Smart Repair Centre in Chelmsford.
Get a quote

 Whatsapp us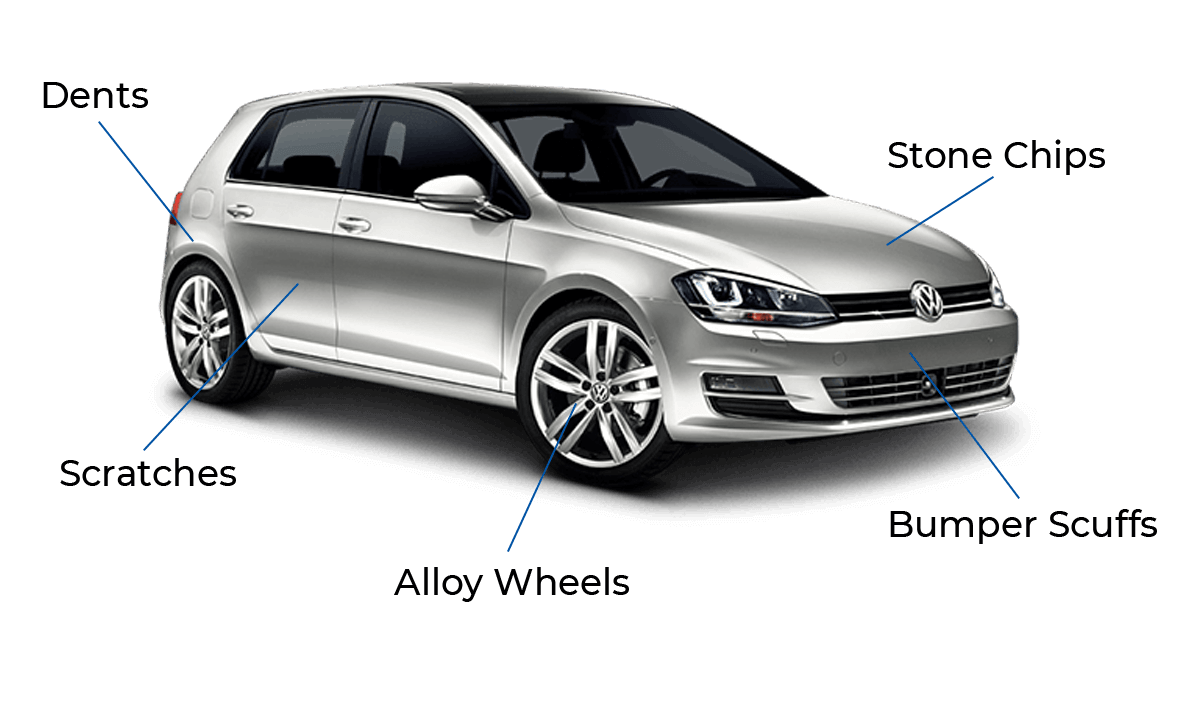 Why replace it when we can repair it?
The leaders in mobile vehicle repair. Get in touch with our specialists team, over 50 technicians ready to assist you.
Essex Smart Repairs - the largest in Essex, covering Essex and the surrounding areas.
We service all of Essex and surrounding areas, working for private retail customers and most of the main dealers and auction houses
Essex Smart Repairs started in 2001 when Ben Sharp and Andy Harvey joined forces to repair dents, scuffs and wheels. What started as two men with two vans has grown into the region's largest cosmetic vehicle repairer – we are now a team of over 50 people and our vans are instantly recognisable throughout the area. We service all of Essex and the surrounding areas, working for private retail customers and most of the main dealers and auction houses.
In 2015, due to overwhelming demand for larger scale repairs, we opened our Smart Repair Centre in Chelmsford. Here we can offer additional Specialists services such as larger body repairs, alloy wheel powder coating and diamond cutting.
Our ever expanding range of cosmetic vehicle repairs is not limited to dents, wheels and scuffs/scratches. We can also repair plastic trim and leather/cloth upholstery and trim.
Get a Quote

Lee Fortnam
Excellent job by Wayne and the team. Dropped my Ultima RS wheels to then Tuesday afternoon and they were back with a cracking new Ferric Grey powder coat finish by Friday afternoon. Really chuffed with the quality and the general service by the guys. Thx..

Simon Smithwick
I recently won a competition on facebook for 4 wheel refurbs I was over the moon.john was sent to my home to do my rather shabby alloys I'd hit a few kerbs,the finished article is amazing they look brand new really pleased.top job by john and much appreciated Essex smart repairs.thankyou will use you again

Michael Simpson
Amazing service from start to finish from the guys at Essex Smart Repairs. Their new mobile wheel repair service on diamond cut alloys is a dream, came to my office and within 1 hour and 30 minutes my wheel was back on the car and good as new. Gone are the days of having to take it in and lose the car for two or three days, can't recommend them highly enough!

Stephen Haywood n
A big thanks to Ben and all of his team @ Essex Smart Repairs and Daniel the smart repairer who brought my mk3 Focus RS Edition back to its glory he did a fantastic job on 2 scratches I am over the moon with the end result I would highly recommend Essex Smart Repairs. regards Stephen.

LB11
The team are lovely! I had curbed my beautiful black Mini Cooper wheels and from start to finish everyone I spoke to was helpful and kind and informative! I had to move my appointment twice and Josh over email was super helpful.

J Crane
WOW what a service. These guys have looked after my Mini and Mazda. I have had the wheels refurbed on both cars. They look amazing. The Paintless dent repairs are now invisible. Front bumper repair is spotless and a perfect paint match on a 10yr old Mini. Many thanks again guys.

Mike Bond
I used Essex Smart Repairs when a neighbour drove his 4x4 into the back end of my car. Luckily, only scratched and no one was hurt, but quite deep. I contact via the web and sent photos over. Got quick quote at a good price

Nat Wilson
I got my car repaired with Essex Smart Repairs for the first time today and they did a first class job - the paint is matched and applied perfectly - the repair is completely invisible. The price was reasonable and they were very friendly. Many thanks for the great service.